CD Certificate of Deposit Holders Mailing Lists: Uncover Lucrative Investment Opportunities
Unlock the Potential of CD Certificate of Deposit Holders as Investors for Your Next Campaign
CDs (Certificate of Deposits) are widely recognized as secure investment vehicles that offer stability and fixed returns. If you're looking to tap into the lucrative market of CD investors, Wall Street List provides comprehensive CD Certificate of Deposit Holders Mailing Lists. In this section, we will explore the advantages of leveraging these mailing lists and how they can help you identify potential clients and seize investment opportunities.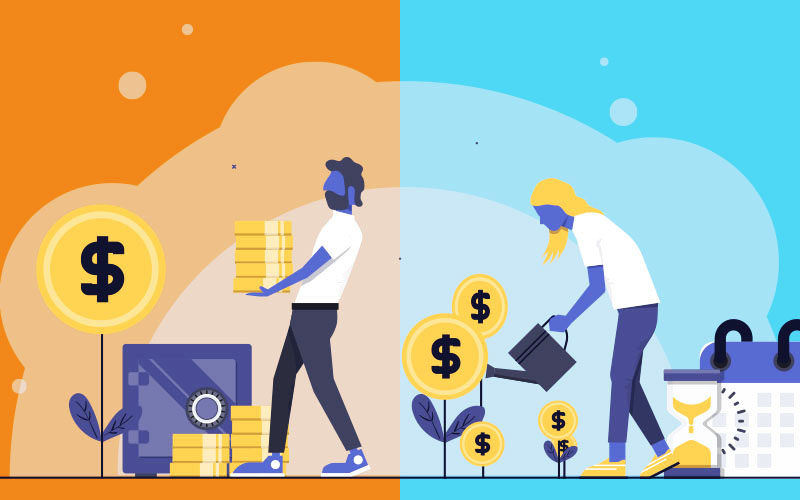 Targeted Reach to CD Certificate of Deposit Holders:
1. Precise Audience Targeting: Our CD Certificate of Deposit Holders Mailing Lists enable you to precisely target individuals who have invested in CDs, ensuring that your marketing efforts reach the right audience. By focusing on CD holders, you can tailor your messages to resonate with their investment preferences and offer them relevant products and services.
2. Opportunity Identification: Access to CD investor lists allows you to identify potential clients who actively seek secure and low-risk investment options. By understanding their investment patterns and preferences, you can tailor your offerings to meet their needs and position yourself as a trusted partner in their financial journey.
3. Maximized Conversion Rates: Targeting CD Certificate of Deposit holders increases the likelihood of higher conversion rates. These individuals have already shown interest in low-risk investments and are more receptive to similar opportunities. By tailoring your marketing messages and offers to their investment goals, you can maximize conversion rates and generate profitable business outcomes.
Wall Street List's Unparalleled Offerings:
1. Comprehensive and Accurate Data: Our CD Certificate of Deposit Holders Mailing Lists are meticulously compiled and regularly updated to ensure accuracy and deliverability. We strive to provide you with the most relevant and up-to-date information to support your marketing campaigns effectively.
2. Expert Guidance and Support: At Wall Street List, we have a team of experienced professionals who understand the nuances of investment marketing. We can offer expert guidance and support in utilizing the CD investor lists to design and execute successful marketing strategies that drive results.
3. Competitive Pricing and Guarantee: We offer competitive pricing options for our CD Certificate of Deposit Holders Mailing Lists, allowing you to maximize your marketing budget. Additionally, we stand behind the quality of our lists with a guarantee, ensuring your satisfaction and peace of mind.
Leverage the power of targeted marketing to CD Certificate of Deposit holders. Unlock new investment opportunities and expand your client base. Contact us now to access our comprehensive CD investor lists.
Visit our website to explore our CD Certificate of Deposit Holders Mailing Lists and discover how they can fuel your investment marketing campaigns. Maximize conversion rates and grow your business in the lucrative CD investment market.